Do you want to help us unleash the secret to how happy employees create a happy business? We are an innovative, agile and continuously growing modern tech company on a path to improve the work lives of millions around the world. 

We develop workforce management solutions - a software that makes scheduling and time reporting more smooth and flexible for almost a million users across the world.
Are you curious and ready to take the first steps on an awesome journey and make magic happen with us? As a member of the Quinyx family, you will be part of an inclusive and diverse workplace, where you are allowed to be yourself and thrive. 
About the role 
We're now looking for a great Data Engineer to strengthen our growing Analytics Team who is interested in working with state-of-the-art data technologies and frameworks, enabling informed decision-making and having a big impact on your everyday work. As we're growing internationally our amount of data will grow even more and you will be an integral part of a company set out to make our customers more data-driven and Enjoy Work even more.
If you are considering relocation, please describe why you are interested in this role and Quinyx.
What you'll be doing
Developing and optimizing our data pipelines, data collection, ETL processes and data warehouse.
Work closely with product managers, analysts, other software engineers, DevOps, and stakeholders across the business, to build solutions and data sets to enable new insights, and help them discover new opportunities.
Scaling new systems and platforms as we grow to enable data as a product. 
Take ownership and responsibility for the quality of our data with consideration of efficiency and performance.
Being an integral part of enabling insights to our customers and users.
Use state-of-the-art data processing frameworks, technologies and platforms to help the team achieve success.
What you'll bring to the team
Professional experience in developing and optimizing data pipelines, ETL processes, data modelling and data warehousing.
Experience with programming (Python, Scala, Java), SQL, Airflow, Spark, Hadoop, Redshift, Cloud Tools, Big Data platforms or similar technologies.
 Experience working with embedded analytics and data visualization tools and technologies such as Looker, Superset etc is a plus.
Cloud platform experience from eg. AWS or GCP.
Experience designing and tuning high-performance systems.
Experience working with data quality, test automation and version control.
Team player with a strong analytical mindset and problem-solving skills.
BSc or MSc degree in Engineering, Computer Science or equivalent field.
What's in it for you?
We promote and encourage a healthy lifestyle with flexible work hours and the latest tools, enhanced vacation allowance, gym membership contribution, virtual yoga classes, and last but not least, you will have the chance to participate in our well-known yearly ping-pong tournament!
Life at Quinyx
We are an innovative, agile and continuously growing modern tech company. We value passion, creativity, quality and simplicity. You'll be given the opportunity to make an impact and directly contribute to our success, bring new ideas and have full ownership of your area. 
Our global team, of 30 nationalities, have fun together whether it is during a typical Swedish Fika, workshop, going for a run with a colleague or spending time together during the annual company Goal trip, team kickoffs, or after-work socials. We have built a family atmosphere here at Quinyx and are committed to share knowledge and support one another! 
Want to join the family?
At Quinyx, we provide equal employment opportunities and we strive to have an inclusive and diverse value-driven culture. All applications will receive consideration for employment without regard to race, color, religion, sex, sexual orientation, gender perception or identity, national origin, age, marital status, disability or veteran status.
Happy Workforce, Happy Business!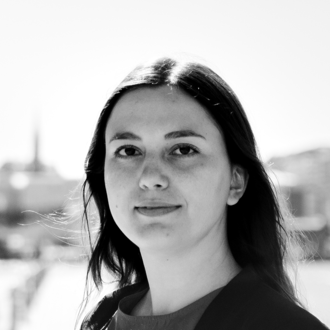 Related jobs
How we Enjoy Work
We've built a family atmosphere here at Quinyx and are committed to supporting one another!
We're an international team from various parts of the world who all come together to create the best possible work environment. We have fun together whether it's during a typical Swedish fika, various workshops, going for a run with a colleague or at one of our epic company off-sites. This is how we stay innovative!
We'll provide you with the training and tools needed to be effective and successful, flexible working hours, generous amount of vacation, gym contribution - among other great benefits, and last but not least, you'll have the chance to participate in our well known ping-pong tournament!
About Quinyx
Quinyx is a cloud-based Workforce Management software that makes Scheduling, Engagement, Time & Attendance, AI Forecasting and Labor Optimization more smooth and flexible for close to a million users worldwide.
Quinyx was founded by our CEO Erik Fjellborg when working at McDonald's as a student. After seeing how difficult it was for managers to manually schedule the staff, Erik created the scheduling tool Quinyx. McDonald's loved the solution and became the first customer. Today, we work with some of the world's biggest brands like Starbucks, GANT, DHL, Hilton, Coolblue, Sysco and many more.
We are driven by the belief that staff management can be made much more efficient and fun!
Already working at Quinyx?
Let's recruit together and find your next colleague.