Marketing
·
Boston
·
Remote
Campaign & Content Marketing Manager North America
Quinyx is a leading AI-powered workforce management software that makes the complex tasks of scheduling, time reporting, communicating, budgeting and forecasting deskless workers simple. Quinyx helps companies around the world reduce labor costs, remain compliant and improve workforce efficiency - all the while boosting their bottom line, employee satisfaction and retention. 
About the role 
As Content & Campaign Marketing Manager North America you will be responsible for supporting and leading the development of strategic marketing campaigns and content. You will play a crucial role in helping build brand awareness, enhance prospects' engagement and build business pipeline. 
Your primary duty will be to develop stellar content that resonates with our North American audience and enables marketing campaigns to achieve their objectives. You will work closely with a cross functional global team and the North American team to create content, as well as execute and monitor campaign performance. You will report to the Director of Marketing North American.
What you'll be doing
Content development
Anchored to our products, vision and ethics, you will be generating ideas and writing high-quality, thought-provoking content - translating it to various formats: videos, webinars, whitepapers, e-books, research reports, blog posts, SEO articles, and more. Executing content projects from start to finish, including:
Strong copywriting skills, researching (i.e. SEO keywords or subject matter), and editing content. You're a fabulous writer and editor and aren't afraid to write; you've got a knack for eye-catching headlines and the ability to weave our relevance to the market into everything you say. 
Managing internal stakeholder input to ensure quality and alignment.
Project management (kickoff, timelines, review).
Research, analyze, and summarize market trends on a regular basis
Ensuring a robust distribution strategy for each content asset
Creating content that will capture and keep attention for an enterprise, executive audience. 
Researching and testing new content formats and channels to increase brand awareness and generate inbound leads.
Defining and tracking key metrics for content marketing success; regularly evaluate how content is performing in terms of views, keyword rankings, conversions, pipeline.
Work closely with the event and partner marketing manager to create content around upcoming events and partner initiatives. 
Create customer focus case content (case studies, customer testimonials, etc.) 
Regular audit and review of US marketing material - an eye for detail on performance-based messaging and adherence to brand guidelines. 
Campaign management
Lead, develop and track marketing campaigns. You will work closely with the North American Marketing director, marketing colleagues and global team to create, execute and monitor the performance of campaigns.
Create integrated marketing campaigns based on market segments to gain new customers 
Execute, monitor and measure marketing campaigns and their success
Localize global marketing campaigns and messaging - making it relevant and impactful to our North American audience. 
Ensure campaign implementation follows organizational guidelines 
Test different campaign executions compile regular reports of campaign performance and results
Improve campaigns using data and feedback from existing and previous projects
Work closely with the Event and Partner marketing manager to run campaigns around trade shows, exhibitions and promotional events including writing content and proofreading marketing copy.
Marketing Operations: You will use all of the sales and marketing systems (e.g. Hubspot, Salesforce), Newsletters, Content Offerings, Zoom Webinars, etc. You will work closely with the Global Digital and BrandCom teams who will support the North America efforts.
What you'll bring to the team
5-7+ years of proven content marketing experience, specifically executing a program to build awareness and deliver qualified leads
BA in journalism, English, communications, or related field
Marketing or PR agency experience is a plus
Growth marketing experience
Provide samples of engaging marketing materials such as web page content, e-books, blog posts, case studies, videos, infographics, emails, etc.
Experience with SEO best practices. Preferred experience with SEO tools.
Strong work ethic, team-player mentality, and experience working in a fast-paced, dynamic work environment managing multiple work streams end-to-end
Experience working with or for a high growth North American company.
Assist in overall monthly and campaign-level reporting of marketing KPIs. Provide status reports with statistics concerning marketing projects.
Excellent copywriting and  editing, communication & project management skills
Experience using analytics to determine impact and effectiveness of content programs. Preferred experience with content and web analytics tools (i.e. Salesforce, Hubspot, Google Analytics)
Life at Quinyx
We are an innovative, agile and growing tech company. We value passion, creativity, quality and simplicity. As a member of the Quinyx family, you will be part of an inclusive and diverse workplace, where we want you to be yourself and enjoy work. You'll be given the opportunity to make an impact and directly contribute to our success, bring new ideas and have full ownership of your area. 
Along with continuous learning, you will have the chance to work and interact with innovative people from all over the world, who all come together to create the best possible work environment. 
We will provide you with the training and tools needed for the role, flexible working hours, enhanced vacation allowance, gym membership contribution, virtual yoga classes and more.
Want to join the team?
Quinyx provides equal employment opportunities and we strive for a diverse and inclusive workplace. At Quinyx, all applicants will receive consideration for employment without regard to race, color, religion, sex, sexual orientation, gender perception or identity, national origin, age, marital status, disability or veteran status.
Happy Workforce, Happy Business!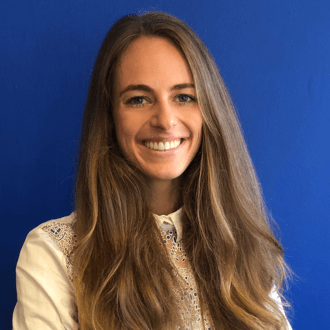 Related jobs
How we Enjoy Work
We've built a family atmosphere here at Quinyx and are committed to supporting one another!
We're an international team from various parts of the world who all come together to create the best possible work environment. We have fun together whether it's during a typical Swedish fika, various workshops, going for a run with a colleague or at one of our epic company off-sites. This is how we stay innovative!
We'll provide you with the training and tools needed to be effective and successful, flexible working hours, generous amount of vacation, gym contribution - among other great benefits, and last but not least, you'll have the chance to participate in our well known ping-pong tournament!
About Quinyx
Quinyx is a cloud-based Workforce Management software that makes Scheduling, Engagement, Time & Attendance, AI Forecasting and Labor Optimization more smooth and flexible for close to a million users worldwide.
Quinyx was founded by our CEO Erik Fjellborg when working at McDonald's as a student. After seeing how difficult it was for managers to manually schedule the staff, Erik created the scheduling tool Quinyx. McDonald's loved the solution and became the first customer. Today, we work with some of the world's biggest brands like Starbucks, GANT, DHL, Hilton, Coolblue, Sysco and many more.
We are driven by the belief that staff management can be made much more efficient and fun!
Already working at Quinyx?
Let's recruit together and find your next colleague.